Tourism
Tourism: a pillar of the economy
Back in the 1960s, the lure of historic temples, colonial architecture and unexplored beaches made Cambodia one of the most famous tourist destinations in Southeast Asia, with an annual flow of 50,000 to 70,000 visitors. It is no surprise then that Cambodia has been a significant beneficiary of the global explosion in affordable tourism – and today welcomes well over six million tourists per year. Following the end of the Khmer Rouge regime in the 1970's, tourism has been one of four major drivers of the Cambodian economy – the other three being construction, garments, and agriculture.  
In terms of direct economic impact, the World Travel and Tourism Council (WTTC) suggests that the tourism sector was responsible for 29% of Cambodia's exports, 14.7% of Cambodia's GDP, and directly or indirectly employed around 1.2 million people – 13.7% of the working age population. The growth of the sector has caught investor attention, attracting over $700 million of foreign direct investment (FDI) in 2017 alone. Today, successful foreign invested businesses include international luxury hotel brands such as the French Sofitel, and the Singaporean Raffles, which share an increasingly vibrant market with backpacker focused hostel brands such as "Mad Monkey", and tourism operators such as Exo Travel.
Primary Tourism Attractions
Cambodia is home to both natural and heritage tourism attractions. Cambodia's tourism industry has to date focused on three main areas: the cultural heritage hub of Siem Reap (entry point for the nearby Angkor World Heritage Site, home of Angkor Wat), the commercial capital Phnom Penh, and the southern coastal areas. Today, two of the major challenges faced by the Cambodian Ministry of Tourism are developing these three sites so that tourists spend more in the Kingdom, but also diversifying its tourism offerings to encourage tourists to remain in the country for longer.
Siem Reap
Siem Reap is the closest city to the Angkor Archaeological Park. This park covers some 400 km2, and includes the globally renowned Angkor Wat complex. Jungle covered temples, spectacular sunsets and vibrant nightlife has seen Siem Reap be consistently recognized as one of the world's premier tourism destinations. In TripAdvisor's 2015 Travelers Choice Awards, Siem Reap was voted the top destination to visit in Asia and the second globally. Despite this, for reasons yet to be fully understood, tourist growth to Siem Reap has stabilized in recent years, and even declined between 2018 and 2019. At a time when tourism was already slowing, the outbreak of Covid-19 is expected to have a particularly large impact on tourist numbers to the old Angkorian capital.  
Phnom Penh
Phnom Penh has become a popular destination for regional tourists. Visitors are mainly drawn to the capital for commercial reasons, and Investment interest in Phnom Penh has grown, particularly from China. There has also been an increase in both the number, and variety of boutique hotels and modern restaurants, which is helping Phnom Penh to become an enticing destination in its own right
The capital has a number of cultural and historic sites, such as the S-21 and "Choeung-Ek" visitor centers, the National Museum, and vibrant shopping hubs such as the Art Deco Central Market, and the tourist friendly Russian Market. Also featuring prominently in the Phnom Penh skyline are the mammoth Nagaworld Casino Complexes. Regardless of the ethics of the sector, these brightly colored landmarks have proven themselves a prominent draw for tourists – as demonstrated by 2019 revenues well in excess of $1.3 billion dollars.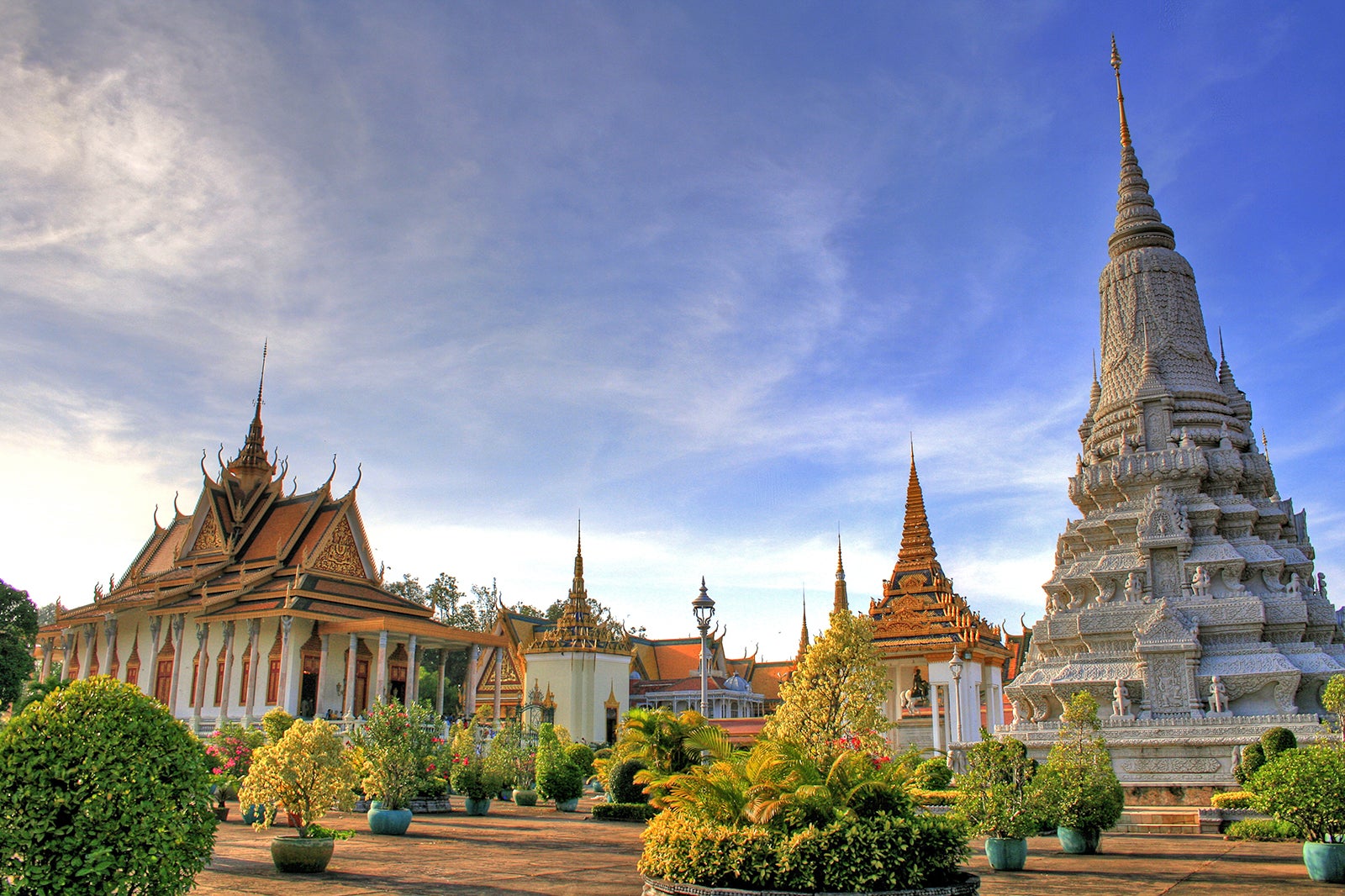 Coastal Regions
Cambodia's coastal areas have long been a key draw for tourists. These regions have seen heavy investment in the last decade, and it would not be an over-exaggeration to describe Sihanoukville, the largest coastal city, as currently resembling a construction site. That said, although Sihanoukville has (at least for the moment) lost its charm to most western tourists, it is still the main Launchpad to the idyllic Island getaways of Koh Rong and Koh Rong Samloem, which remain highly popular destinations.
In addition, domestic and regional tourism is growing in the South-eastern coastal provinces. Kampot is becoming an increasingly popular "weekend getaway" destination for both Phnom Penh expatriates and tourists. Kampot and nearby Kep were both featured by numerous travel bloggers and guides in the last year, and journalists are becoming progressively interested in exploring these provinces. For instance, the New York Times included Kampot in its selection of the 52 places to go in 2020.
Eco-Tourism
There has been a movement in recent years to open up more of the country to eco-tourism, capitalizing on natural resources such as mountains, rivers, lakes, waterfalls, and rare animal species like the Mekong dolphin or elephants in Mondulkiri province. Despite this, less than 1% of tourists who visited Cambodia visited ecotourism destinations. Eco-tourism, when conducted responsibly, seeks to minimize the social and environmental impact of tourism projects and serve additional purposes such as ecological conservation and local community empowerment.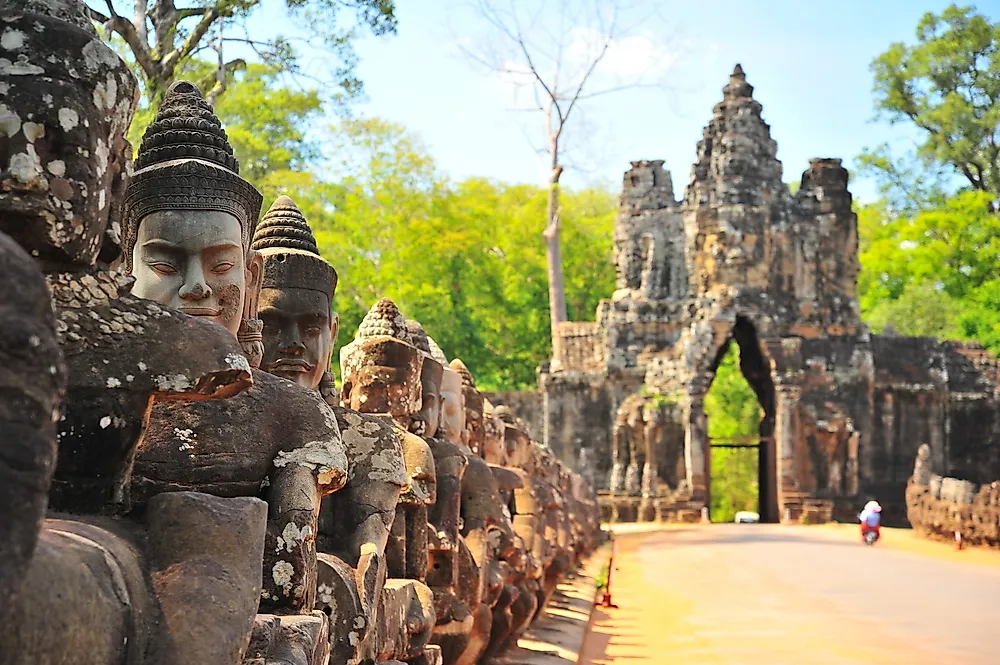 A Growing Sector
The number of international visitors to Cambodia has more than doubled in the last eight years to 6.6 million, increasing by an average rate of 13% per annum. Until the outbreak of the Covid-19 virus, this growth was expected to continue in 2020, where the Ministry of Tourism was hoping to welcome some seven million tourists to Cambodia. The first few cases of Covid-19 in January however led to revised growth figures, and following global trends, 2020 may mark the first year in a decade where tourist numbers decline.
Infrastructure for tourist arrivals
Cambodia has relatively good air and land connectivity to Southeast Asian neighbors and wider Asia. Three international airports provide direct flights to most major cities in the region. All three international airports are managed and operated by Cambodia Airports, a joint venture between France's Vinci Group and Muhibbah Masteron Cambodia (itself a Malaysian-Cambodian joint venture). This public-private partnership has seen significant investment in Cambodia's airports over the past two decades (new terminals, runway enhancements, improved airfield lighting), which has enhanced capacity to welcome significant increases in passenger traffic. Cambodia is seeking to further develop it's air infrastructure to encourage greater tourist volumes; a new $880 million international airport is under construction in Siem Reap, and in addition, a second airport in Phnom Penh is planned to be built between 2023 and 2025.
The majority of international visitors to Cambodia come from Asia, in particular from China and the neighboring countries. In terms of trends, Europeans make up a diminishing share of Cambodia's tourists, whereas, the number of Chinese tourists has grown rapidly. Well over 2 million Chinese visited Cambodia in 2018 and 2019. Cambodia's Tourism Ministry has now released a "China Ready" white paper that established guidelines for capitalizing on, and further promoting the rapid growth in Chinese inbound tourism. Intra-ASEAN tourism has also grown. The number of Thai visitors to the Kingdom increased by 22% in 2019, whilst those from Vietnam grew by 13.6%.
Share of International Visitors to Cambodia between 2014 and 2018